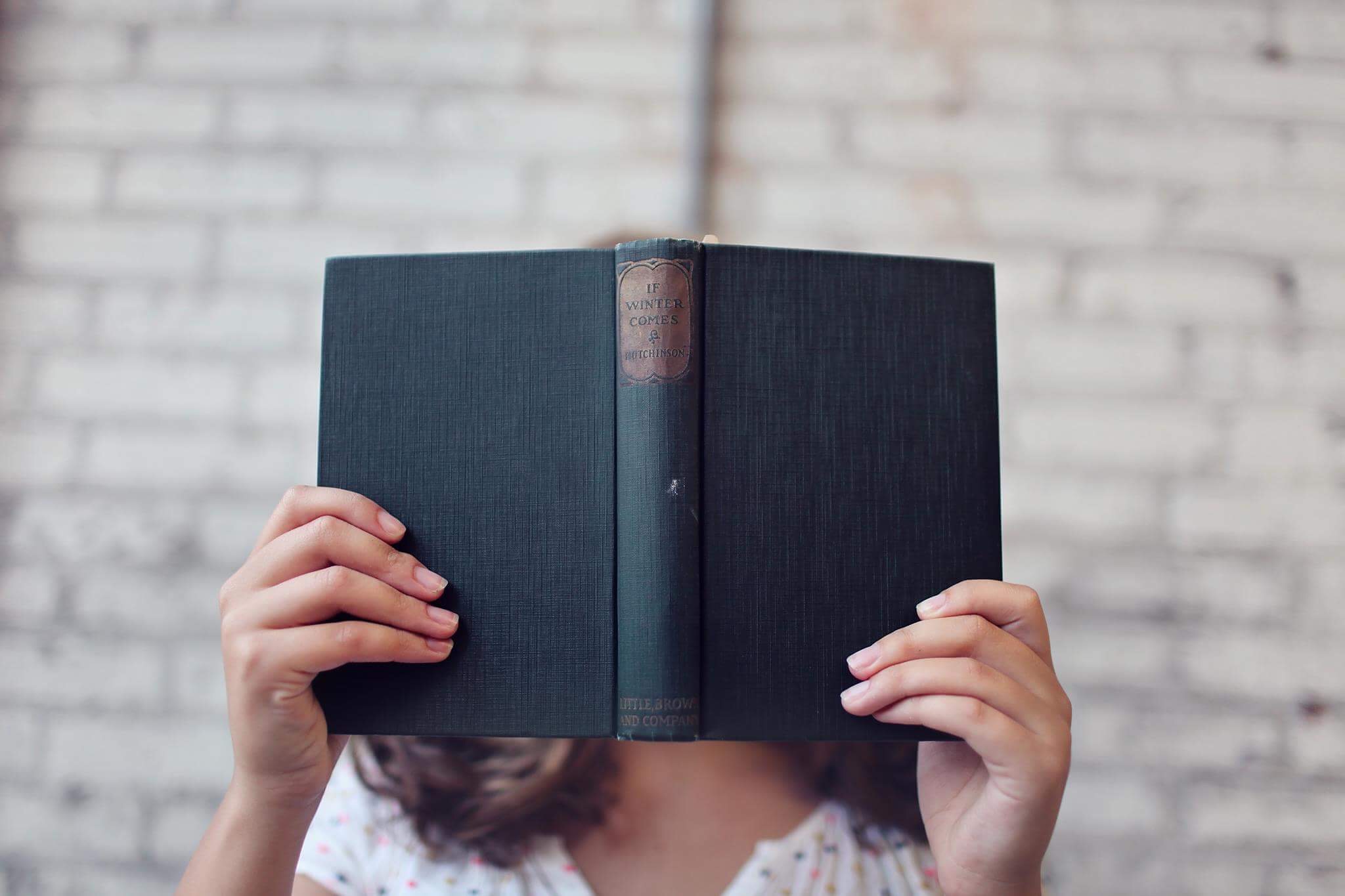 Section 6: Support for Students
A Personal Tutor will be allocated to each student for the duration of their Course.
The aim of the Personal Tutoring System is:
To ensure a student has someone who provides general advice and can point him/her in the direction of other resources in place to support the student

To ensure a student has someone who will support the student academic progression and identify any problems

To ensure that a student has a named person they can go to for support.
The Role of a Personal Tutor incorporates academic, professional and pastoral elements. The role of the Personal Tutor is to:
act as a first port of call for pastoral, professional or academic concerns or advice and then direct students to other forms of support offered by the College

to help the induction of students into the academic community and their academic studies, helping them to develop an understanding of learning in the College environment.

to act as a responsible person that students can confide in

to provide support and encouragement

to be aware of the various needs of their students

to recognise the signs of potential problems

to understand the responsibilities of students and communicate them effectively

to help students find the right way to resolve problems

to know when it is appropriate to seek specialist help or advice

be available to meet with student through individual tutorials

ask student to contact appropriate person within the College and explain any attendance issues, particularly those where there is a attendance requirement such as SLC funded students.

partake in tutors' forum on ICON VLE.
Areas which fall outside the remit of the Personal Tutor are:
providing specialised or specific medical / health advice to a student

providing specialised academic advice, for example on a particular piece of work the student is doing

marking students work in their capacity as a personal tutor, unless that work was specifically set for a personal tutorial (for example a task-by-task formative feedback)
In such instances the Personal Tutor will be able to point the student to the relevant staff member/ service able to support students with their concerns.
Students are required to:
maintain contact with the personal tutor so they are aware of student progress through the Course. (This might be face to face, by phone or email as agreed with the personal tutor). The level of contact will be agreed at the first meeting.

discuss with the personal tutor any difficulties they may have with their studies so the personal tutor can advise the student about finding appropriate support

provide the personal tutor with any information required when asking for help or a reference (e.g. Coursework grades, attendance record)

ensure the personal tutor is aware of student current contact details

always respond to a request for a discussion about absence or this will be referred to the Head of Department.
Personal tutoring may take place both through focused group tutorials and individual tutorials as required. The Personal Tutor should ensure students know the preferred method of contact, and where it is not feasible to meet in person, student and tutor should agree on an alternative arrangement (e.g. email, telephone). A student should meet the Personal Tutor at least three times per semester. A student may request to see his/her personal tutor more if it is needed.
In the meetings, it is likely the Personal Tutor will wish to discuss a range of issues with the student, which will include:
how the student is progressing

how the student is managing his/her study time

results for each unit

any additional support needs

attendance record

career ambitions

interest in extra-curricular activities

other issues such as; student finance.
The Personal Tutor will complete a record of the Personal Tutorial meetings using the College template, available through HoD, after each meeting. This will be kept electronically, with the consent of student, by the Personal Tutor who will submit this to the HoD to retain.
Records should detail date of attendance at Personal Tutorials and any actions agreed in the meeting, including a note of any referrals. These records will only be accessed by those whose role requires this and confidentiality of the information will be maintained. However, students should be aware that there may be occasions when it is necessary for someone other than the Personal Tutor to access personal records in order to help if the students allocated Personal Tutor is absent for a period of time.
To use the Library, students must wear their College ID card with them and show it to the Librarian on demand.

Students should keep noise to a minimum while in the library and maintain silence in the study area.

Apart from bottled water, no other food and drink may be consumed in the library and, if found there, may be confiscated. Smoking is, of course, forbidden.

Mobile phones must be switched off (silent mode is not permitted) before entering the library. Any student whose phone rings in the library will be asked to leave and be barred from using library facilities for that day. No headphones or earpiece allowed in the library.

The defacing of books and damage to library property will be treated as a disciplinary offence.

Students bringing their own books for study in the College library must ensure that they are listed by the Library staff beforehand.

On entering the library, students should leave bags in the designated area and sign in the Library Register prior to either using the computer facilities or taking any book from the shelves. Books must not be removed from the library. Students should sign out when leaving the Library and ensure they take all personal belongings with them. The College does not accept any responsibility for personal belongings in the Library.
Borrowing rules
The students are allowed to borrow books if eligible

To become eligible to borrow books, a student must pay a refundable deposit of £50 to the Accounts Section of the College and produce the receipt to the Librarian.

A student who has paid the deposit can also be issued with a photo Library card.
Alternatively, the information could be incorporated in to the current student ID card.
A student who fails to return a borrowed book on due date will be fined on a 'per library opening day' basis and the fine will be £1 per library opening day. The exception will be only for the days when the library is not open.

If a student loses a book, he/she will lose the eligibility to borrow and the cost will be recovered from the deposit.
Monday - Thursday 10:00 – 20:00
Friday - Saturday: 10:00 – 18:00
Failure to adhere to the library rules and regulations may lead to disciplinary action being taken. The Library is regularly monitored to ensure that it provides a good study environment.
How to logon to ICON College computer system:
Press Ctrl+Alt+Delete
Username: your student ID
Password: 1234
Logon: ICTM
You will receive a message 'your password is expired: you must change your password'. Change your password and confirm it.
College Wi-Fi for student
Password: Icon@123
Following enrolment and receipt of student ID, students are granted a printing allowance from the IT system of 700 copies per year. This facility is for printing of materials for academic use only and personal printing is not permitted.
How to check printing balance
Type http://ictm.com:9191/ in the address bar and logon with your username and password. You will see your printing balance displayed; you can top up your page by redeeming your card, which you can buy from the library.
How to use pen drive
Do not try to save any of your files on to your memory stick. Please copy first on to your desktop, make necessary amendments and then save on to your memory stick.
Type http://icon.moodle.webanywhere.co.uk/ or www.iconCollege.com in the address bar and logon with your username and password. Username: your student ID
Password: 1234
Once you logon, you will be asked to change your password. You must change your password at this stage.
You will find articles, lecture notes and other materials from your tutor and the College. VLE Manual is available on the VLE home page and from Helpdesk. If you have any problems, contact Helpdesk.
It is very important that you reference all your written work correctly. Your grade is likely to be affected by not doing so.
Acknowledgement must be given when quoting or citing other people's work, words and ideas

Adequate information must be provided in the list of references to enable the reader to locate the references for themselves

Referencing should be as consistent as possible

Assignments submitted with no citation and referencing will be marked as fail

Assignments submitted with incorrect citation and referencing will be marked maximum
PASS
The most commonly used referencing system is the Harvard system.
Referencing is a two-stage process. You need both to reference in the text of your assignment, project report or essay and also at the end, in a list of references. By this means you can refer shortly to the work referred to in the text, and giving a full citation in the list of references.
Referencing in the text
The Harvard system uses the author's surname and date of publication to identify cited documents in the text of an assignment, essay or report, as shown below. Examples are given in italic 11pt text simply to make them easier to see:
Rhodes (1998) notes that, traditionally, occupations within ethnic minorities have been undertaken on perceived ethnicity roles.
or,
Traditionally, occupations within ethnic minorities have been undertaken on perceived ethnicity roles (Rhodes, 1998).
When referring generally to the work of a number of different authors on a topic, put the authors in alphabetical order:
Tourism is the world's fastest growing industry (Holloway, 1998; Pearce, 1987; Williams, 1999)
When there are two authors, give both names in the order they appear on the publication:
Shaw and Williams (1994) suggest that the concept of themes is now widespread in the tourism industry.
When there are more than two authors, use the surname of the first author and 'et al' (Latin for 'and others'):
According to Cooper et al (1997), tourism planning can fail at both the design and implementation stages.
For corporate authors, for example a company report, use the company or organisation's name:
Over 35,000 volunteers worked for the National Trust in 1997 (The National Trust, 1998).
For publications with no obvious author, for example a government publication, give the title:
Employment Gazette (1999).
For direct, word-for-word quotes, put the quotation in inverted commas and give the author's surname, date, and page number from which the quote was taken:
"A sound tourism strategy will therefore seek a balance between large, tourism-orientated events and local and regional events" (Getz, 1991:128).
Markwell et al (1997:96) note that the 'typical' historic property is small scale, with "incomes insufficient to warrant full-time professional management".
Quoting from Internet sources can cause referencing problems. When quoting directly from an Internet page, give the exact address in your reference list at the end. In the text, it should look the same as any other reference. You should also state the day you last checked the website.
Reference list reference: WTO (1999) Global Code of Ethics for Tourism [Online] http://www.world-tourism.org/pressrel/CODEOFE.htm [Accessed: 16 September 2006 ]:
Text reference: The recently published Global Code of Ethics for Tourism states that tourism should contribute to a "mutual understanding and respect between peoples and societies" (WTO, 1999:1).
List of references
The reference list at the end of the work should normally only include those sources that have been directly referred to in your text, i.e., all texts mentioned in the report or essay should be on your reference list, and, vice versa, all the text on your reference list should be included in your report or essay.
Exceptionally, you may wish to include other sources that might be of interest to the reader but which you have not directly referred to. If you do this, it should be in a separate list called the 'Bibliography'.
References should be in alphabetical order by authors' surnames.
If you use several references by the same author, they should be put in the order of date of publication, the earliest first.
If you have used a, b, c etc in the text to differentiate publications by the same author, use them in your reference list and make sure they correspond. Protocols for referencing books
Author's surname and initials

Date of publication in brackets

Title in italics

Location of publisher

Publisher's name
Examples
Williams, S (1999) Tourism Geography London, Routledge.
Shaw, G & Williams, A M (1994) Critical Issues in Tourism: a geographical perspective. Oxford, Blackwells Publishers
If there is more than one edition of the book, indicate the edition after the title:
Cooper, C et al (1998) Tourism: principles and practice. Second edition. Harlow, Longman.
Pastoral care and counselling
The Student Career and Welfare Officer is available for published hours each week (including Saturdays) to provide counselling and welfare advice to ensure equality of access to provision.
Careers information advice and guidance
The College Student Career and Welfare Officer Mr. Nasir Uddin located in Room 204, is a member of the Student Affairs Committee. Through the establishment of external links, this officer is responsible for providing students with information about welfare and employment opportunities (both paid and unpaid) that can be undertaken whilst students complete their studies, together with career opportunities following completion of their Courses.
Examples of the information provided are:
Local availability of GP (General Practitioner) and other medical services

Career Advice e.g. how to seek job and apply for the job

London transport student discount travel card

Opening bank accounts

How to become a member of National Union of Students (NUS)
Further study advice
The College has allocated two members of staff including the College Student Career and
Welfare Officer to provide advice regarding academic transition and progression following Course completion. The members of staff publish their availability on a noticeboard outside their office detailing the time each week they are available to provide this advice, including in the evening.
Special needs
1. Disability Support Services
The College is committed to providing equality of access to education to all our students, whether declared at enrolment or following enrolment. Accordingly, the College will adopt all reasonable measures to ensure that students who are facing challenges through disability can attend their classes and fully utilise all facilities and services. Such measures include: disabled parking; disabled toilet facilities; a disability access ramp and lift providing access for students with a particular physical disability which prevents the use of stairs.
Students are requested to complete a Disability Access Application form, which is available in Reception. On the form, the student is able to state their disability and the access provision they are seeking. The form is submitted to the Student Career and Welfare Officer who is responsible for liaising with the student and the relevant staff to implement all reasonable measures. The member of staff with responsibility to provide this support service is the Head of Department
Specific Learning Difficulties (SpLD)
Students with SpLD, such as dyslexia, dyscalculia and dyspraxia will be supported with a range of learning strategies within the classroom. Use of highlighters, coloured reading screens, differentiated reading and spelling schemes and associated comprehension exercises.
Physical disabilities and medical conditions
The College acknowledges the need for a positive commitment to anti-discriminatory practice. The College will make reasonable adjustments for students with physical disabilities in accordance with the College Accessibility plan, available from reception. Students with medical conditions will have a protocol available from reception, which is made clear to all members of staff at induction.
The College has Student Support Services which are located in different areas of the College and offers students a range of services and also provide information such as career guidance and other supports as follows:
The College arranges activities that is overseen by the Student Affairs Committee. The Student Affairs Committee organises a number of activities throughout the year and notifies students of the activities on the extracurricular notice board.
Students are required to register their finger print in order to use the biometric fingerprinting device in the classrooms to take their daily attendance.
The Helpdesk staff will assist students when facing problems such as log on the College network, printing and ICON VLE.
The Helpdesk can also assist disabled students with getting from the ground floor by using the lift and directing to the relevant classroom.
ICON Café is located in the ground floor of the College building. It is open Monday – Thursday 8:30- 8:00pm and on Friday from 8:30 - 6:00pm, however during summer vacation 10:00 am – 5:00 pm. The Cafe is fully equipped with microwaves to warm your food. It also offers a range of hot and cold food. Hot and cold drinks and other light snacks are also normally available in the cafe.
A dedicated photocopier is available for the students in the College library.
Students are allowed to photocopy their course/study materials and material from library books (within lawfully permitted limits) at a subsidised rate of 0.3p per A4 page. Students are required to open an account with the Librarian Mr. M A Chowdhury. A £5 voucher will permit 167 copy pages.
If a student requires a personal reference he/she must apply by filling out the orange form available in Reception and it will be dealt with accordingly.
Students must obtain a tutor's permission before using the name of the tutor as a referee Please note that references will not be handed to the students, but will be sent directly to whom the reference is addressed.
A student may contact the relevant Head of Department if they have any problem or queries regarding this.
Students may use the designated multi faith prayer room located on the fourth floor Room 405 to perform their prayers. They must comply with the terms and conditions of the Prevent Duty Policy.
Section 7: Student Engagement with the Courses and College
The following principles apply for the election of the student representatives team to be involved with the various College Committees:
The number of student representative from each course is proportionate to the number of students in that course.

The student representatives that is elected will be based on meeting the 80% criteria for attendance; meeting 100% academic progression and demonstrating a commitment to the College.

A student representative will be elected as follows:

Students in each Course cohort will elect one representative, these representatives will sit on the Staff Student Liaison Panel (SSLP) for their respective Department/Faculty

The representatives from each SSLP will elect a number of representatives to form the College's Student Representative Team. The number to be elected will be on the basis of 1 per 50 students enrolled in the Department or Faculty.

The Student Representative Team will elect 8 members and an alternative for each to sit on the Colleges formal committees i.e. 1 student will sit on the AcB; 2 students will sit on the Teaching and Learning Resources Committee; 1 student from each of the 4 department or Faculty SSLPs will sit on the Student Affairs Committee; 1 student will sit on the Prevent Lead Team.

Each representative on a formal committee will have an alternative who will attend a meeting if the main representative is unavailable

Each representative will be elected to a term of office to sit on a Committee for 1 year.

Each representative will sign an agreement with the College to indicate their commitment to the role.

Each student representative will be reimbursed for the loss of income and transportation cost in relation to attending the meetings. At the end of their membership all student representatives will receive a token of appreciation for their overall performance and commitment.

All student representatives will receive a certificate to acknowledge their contribution to the College activities.

Prior to carrying out the duties of student representative, each student representative will be given formal training.

Membership as a student representative is dedicated to a policy of equal opportunities and does not discriminate on the grounds of sex, age, disability, ethnic origin, religious beliefs or sexual orientation.
• All student representatives are required to attend an induction/training event at the commencement of their role. The training will include the following areas:
Introduction to the role

Information about the work of the Colleges formal committees

feedback from relevant Committees and acting as a channel of communication back to the students in their respective Courses

Contribution to the effectiveness of taught Courses by giving feedback to the
College
o Providing feedback on public information such as the College website, ICON VLE
o Meeting visitors from external organisations such as Quality Assurance Agency and awarding organisation (Pearson)
Helping organise events that bring together the Colleges and department's student body

Participation in writing of the Colleges newsletter

Acting as an ambassador of the College and helping communicate information to their Course of study so that other students may be encouraged to attend events sponsored by the College

Commenting about the effectiveness of the Colleges Personal Tutoring system.

Attending mandatory student representative training

Conducting themselves in a way that promotes an atmosphere of civility, diversity, equity and respect in their interactions.
The College seeks to monitor and evaluate the quality of teaching and learning experience through the student survey every semester. The key objectives of the student survey are:
To measure satisfaction among students about various aspects of their Course and the College, in order to drive continuous improvement

To demonstrate to students that the College listen to their views and value their opinions and to learn how it can improve

To prepare a summary to be monitored by the Academic Board.
The survey is conducted once every semester and once a year analysed by an independent 3rd party. The report summarises the main survey findings, which in tabular form is analysed in full, on an anonymous basis, cross-profiled by: tutor, unit and Courses. The tabulations analyse every question in the questionnaire, showing numbers and percentages (based on those answering the question) giving each answer. To protect confidentiality, tutors names are anonymised with a code number. The findings and actions taken by the College from the student survey are disseminated to all students via the notice board and ICON VLE.
Also, the survey is discussed with the Student Representatives at Staff-Student Liaison Panel meetings. Although some students who raised the issues might have graduated, it is useful to inform the current students about the previous issues and to demonstrate that any issues raised by them will be taken seriously and will be responded to.
Students will also be required to participate in the DHLE, NSS and Pearson student surveys.
Closing the feedback loop
The findings and actions taken by the College from the student survey are disseminated to all students through:
SSLP meetings

Noticeboards and display screens

ICON VLE
Suggestion boxes are located at the College reception and the Helpdesk. Students are invited to submit suggestions through this system.
The boxes are checked daily, and all suggestions are managed by the Head of Quality and Enhancement, who will distribute submissions to the relevant College committee for consideration.
A calendar of meeting dates for the Colleges Boards and Committees is displayed on the student notice boards throughout the College
Section 8: Health and Safety at College
This Health and Safety policy has been adopted by ICON College of Technology and Management as a general statement of safety and for determining line responsibility for health, safety and welfare compliance through the management structure as required by the Health and Safety at Work Act 1974. The following Regulations also particularly apply to the College's activities, although the list is not exhaustive:
Management of Health and Safety at Work Regulations1999
Manual Handling Operations Regulations 1992
Health and Safety (Display Screen Equipment) Regulations 1992
Reporting of Injuries, Diseases and Dangerous Occurrences Regulations (RIDDOR)
1996
Aims
To ensure, as far as is reasonably practicable, the health and safety of all students and employees whilst at work.

To comply with all relevant health and safety legislation, regulations and codes of practice.

To provide safe and healthy conditions of training, work, premises and systems.
Responsibilities of the College
To work towards the achievement of these policy aims.

To provide appropriate training, advice, protective clothing, equipment and documentation as is necessary or advisable.

To carry out assessment of risks and endeavour to reduce or eliminate these risks.

To provide written systems of work for all and any procedures which are exposed to hazard.

To record notification of hazards and accidents and incorporate improvements suggested as a result of investigations conducted following such notifications as soon as possible.
Responsibilities of managers and supervisors
To be personally responsible for the execution of the safety policy as far as the department/employees for which he/she is responsible.

To be personally responsible, as far as reasonably practicable, for the safety of all persons working in or visiting his/her department, and for all equipment under his/her control.

To ensure, in the event of any accident, prompt and appropriate first aid is administered, and that further medical assistance is obtained if necessary, the circumstances of the incident are investigated and reported, and that recommendations made as a result of an investigation are implemented.

To ensure the workplace safety folder is kept and displayed, its contents are brought to the attention of every employee, and all employees are conversant with such data.

To ensure protective clothing/equipment is used at all times where and when necessary.
Responsibilities of students, trainees, agents and employees
To ensure that students, trainees agents and employees (on site) are conversant with the accident/hazard reporting procedure and that notification of hazards is passed to the appropriate person for action.

To make them familiar with and adhere to safety procedures, including the fire alarm procedure and evacuation route(s).

To wear protective clothing/equipment at all times when necessary, and to report any defects in such clothing/equipment to their supervisor.

To report all accidents/incidents to a supervisor, and to carry out instructions given by a supervisor.

To report all safety and health hazards and machinery defects using the hazard report procedure.

To co-operate with the organisation at all times on matters of safety.
Responsibilities of safety representatives
To assist the employer in the assessment and reduction of risk and hazards, by being aware of the implementation and effect of procedures and work in the workplace.

To advise the employer on matters of concern voiced by employees and liaise/help in rectification thereof.
Administration
The Safety Officer is Nasir Uddin (Extension 28; nas@iconCollege.com) and Senior Fire Marshal Waseem Ahammed (Extension 25; waseem@iconCollege.com) are responsible for:
Preparing, reviewing and updating this policy and reporting his activity in these regards to Academic Committee.

Accident/hazard reporting procedures

Fire and safety procedures and evacuation guidance.

Ensuring compliance with the responsibilities laid down in this policy statement and reporting any non-compliance to senior management for sanctions to be applied.

Liaison with Health and Safety Officers, Insurers, Factory and Environmental Health Officers, Fire Brigade, etc., and ensuring appropriate recommendations are effected.

Implementing the requirements of the Reporting of Injuries, Diseases and Dangerous Occurrences Regulations 1995 (RIDDOR)

Implementing all other relevant/applicable legislation, regulations, and codes of practice or requirements.

To further the interest of all involved in the reduction and/or elimination of risk, or, failing this, of its control.

To advise management on safety matters.

To assist in the education of employees in operating safe working practices.

To raise awareness of the need for a high-profile safety policy/procedure.
This statement will be referred to during the induction of new students;
According to the Health and Safety at Work Act (1974) and reflected in the College's Health and Safety Policy, each individual needs to be aware of evacuation procedures in the cases of an emergency and must comply fully with them. This part of the Handbook outlines the evacuation procedures that ICON College of Technology and Management carries out for all people within its responsibilities (employees, work placement trainees, students and visitors to the College), as well as evacuation procedures carried out by the management of the premises occupied by ICON for all occupiers of the building. It applies to drills as well as genuine emergencies.
Students should ensure they have read and understood these instructions, as their life and health and that of their colleagues and friends may depend on this.
Assembly point in cases of emergency evacuation: Front of Altab Ali Park in Adler Street (please try not to block the road)
Fire prevention
Keep all doors, especially fire doors, and walkways clear. Do not prop open fire doors.
Ensure that all paper rubbish is put into the rubbish receptacles provided.
Ensure that all staff and students are made aware of the health and safety rules and regulations, disciplinary procedures, ICON's and the centre's rules and regulations governing their attendance and behaviour whilst on the premises.
The building which ICON occupies is an all non-smoking environment, Smoking is strictly prohibited in all ICON`s premises, as well as the corridors, balconies, hallways and entrances of the building
Fire Marshals:
The Fire Marshals are responsible for overseeing the evacuation procedures, ensuring that everybody is safe and accounted for, and that the premises/ buildings are safe before anyone returns to his/ her workstation. They will take the daily register to the assembly points to check that all persons in attendance, noted in the register, are safely out of the building and accounted for. You must know where the assembly point is and who the Fire Marshals are, and report to them once you have evacuated the building.
ICON's Senior Fire Marshal: Waseem Ahammed (Extension 25; waseem@iconCollege.com)
There are health and safety notices all-round the College and in every room in ICON's premises. Students must ensure they have read and familiarise themselves with the contents. Students must also ensure they know where the fire exits, signs and the fire extinguishers are.
Normally it is the premises manager or Fire Marshal in ICON who should sound the fire alarm and summon the fire brigade. No one else should normally be called upon to fight a fire, but in exceptional emergency cases, such as coming upon a small fire and tackling it, Students need to know which fire extinguisher to use and how to tackle the fire. Fire extinguisher types: water and CO2.
Instructions on how to use the fire extinguishers are found on the equipment.
If you discover a fire: the emergency plan
Operate the nearest fire alarm

Inform the Fire Marshal or another member of senior staff immediately.

Attack the fire, if possible, with (appropriate) appliances provided, but do not take personal risks.
Calling the Fire Brigade
This should normally be done by the Fire Marshal or another senior member of staff.

However, if they are not available and you need to call the Fire Brigade, dial 999.

Give the operator your telephone number and ask for the Fire Brigade.

When the Fire Brigade replies, tell them distinctly:
'Fire in ICON College of Technology and Management, location: Unit 21-22, 1-13 Adler Street, London E1 1EG'
Do not ring off or replace the receiver until the Fire Brigade has repeated the address.

Leave the building immediately and report to the Fire Marshal at the assembly point.
Golden rules for your safety in the event of an emergency
Walk! Do not run! You should have enough time to get out of the building safely. In the past, deaths and serious injuries have occurred when people have given way to panic and rushed to evacuate a building. Leave your personal property behind.

When you arrive at the assembly point, stay with your group and do not wander off. Watch out for traffic and don`t block the road.

When the register is being called, make sure that, when your name is called you answer loudly enough to be heard clearly.

Do not assume that everyone has heard the fire alarm. Although your hearing may be perfect, there could be some people who haven`t heard the alarm; some may have hearing problems. If in doubt, remind people that the fire alarm is ringing.
Do not re- enter the building until you have been told that it is safe by the Fire Marshal.
On hearing the fire alarm ICON staff:
Stop what you are doing immediately and proceed out of the building.

Use the nearest available exit.

Do not use lifts (except where special arrangements exist for disabled people).

Do not stop to collect belongings.

Leave the building immediately and proceed at once to the assembly point.
ICON Fire Marshal:
Co-ordinate actions of ICON staff.

Ensure evacuation of offices/ floor proceeds and is completed by checking all rooms, lavatories, etc.

Close doors and windows to prevent fire spreading. Ensure that you collect the daily register record(s)

Leave building and check the names of those present against the register

Report the details of incident and evacuation when complete to Senior (Building) Fire Marshal.
Senior Fire Marshal:
Ensure the Fire Brigade has been called.

Report to assembly point.

Record details of incident and evacuation from floor to ICON Fire Marshals.

Report details to Fire Brigade on arrival.

Assist Fire Brigade if requested.
For the latest information regarding Timetable, submission dates and academic calendar please refer to the ICON VLE site at http://icon.moodle.webanywhere.co.uk
Section 9: Student Protection Plan
Introduction
This Student Protection Plan (SPP) provides assurance to you (our current and future students) that we have in place appropriate arrangements to protect the quality and continuation of study for you all. This plan sets out our approach to protect your interests in a transparent and clear way. The SPP assures that procedures are in place to protect your interests and you have redress to the Office for Students (OfS) if you feel our SPP is not mitigating risks to your satisfaction.
We are actively supporting and encouraging widening participation and we are aware that ranges of students studying at the College may have differing needs, circumstances and are from diverse cultures. We are committed to Equal Opportunities [See QAE Manual: Part 4: Admissions P39] and our SPP gives regard to the possible different needs of students sharing particular protected characteristics as defined in the Equality Act 2010. Our plan provides the actions we are taking to mitigate these risks.
Key features of the Plan
The key features of the plan ensuring your protection to study are as follows:
a. The provision of a Risk Register Assessment underpinning support for your continued study.
b. A statement of our Financial Performance demonstrating low risk to inability to operate successfully.
c. A Business Continuity Plan in the event of unforeseen or surprising circumstances occurring.
d. A Refund and Compensation Policy in the event of no longer being able to preserve continuation of study.
e. Effective communication of the SPP on our website and appropriate mediums of communication.
f. Clear measures in place to ensure business continuity.
Student Protection Plan for the period 2019-20
1. An assessment of the range of risks to your continued study accounting for your differing needs, characteristics and circumstances and an assessment of the likelihood that those risks will crystallise (Low, Moderate or High)
The risk that the College as a whole will be unable to operate is very low because our financial performance is sound and we have produced both a Risk Management Strategy and Risk Register Assessment to address and mitigate all possible uncertainties and ensure the continuation of the business [See Risk Register and Risk Management Strategy]
Our Risk Register covers the following areas:
Student Recruitment

Student learning experience

Financial Risks

Human Resources

Property and Estates

Attendance and SLC Records

Board of Directors

Senior Management Team

Statutes and Regulations

External Policy Context

Curriculum Change

Information Resource
It is measured in terms of risk likelihood expressed as Red (High Risk), Amber (Medium Risk) and Green (Low Risk) and is visited every six months at SMT meetings and reviewed annually. A robust Student Protection Plan (SPP) now further strengthens it.
Our ability to continuously deliver at the Adler Street campus is high with little or no risk to students as we have a lease for the next 3 to 5 years. We also have the opportunity to expand the campus if it becomes available.
The risk that we may be unable to deliver material components of our courses is moderate to high because our modules are tailor made by Pearson. At present it is uncertain whether HND/C's will continue to be supported as programmes of higher education and may move to further education attracting a lower fee base. We have little or no control on the design of modules or assessment procedure.
We are dealing with this in the following ways in the short term:
Seeking registration with the Office for Students (OfS)

Ensuring that we have competent staff to write programmes for validation and in the long term

Seeking validation of undergraduate programmes in our specialist areas

Pursuing Taught Degree Awarding Powers
2. The measures we have put in place to mitigate risks to your study that we consider are reasonably likely to crystallise.
The clearest risk we face at the College at present is the future of our accredited programmes with Pearson. We believe in the current climate this risk to be increasing and we need to achieve Taught Degree Awarding Powers and validate our own programmes in the long run to mitigate the risk.
Other risks, some indirect include the following:
Failure to recruit the UK/EU students: This is mitigated by the application of effective College policies and robust monitoring supported if necessary, though highly unlikely, by a Refund and Compensation Policy [see Section 3 p 3.].
Failure to achieve an adequate level of student retention that puts course continuation into jeopardy: This is mitigated by fingerprint technology to ensure student attendance and followed up with a dedicated student monitoring and attendance report.
Failure to maintain and/or improve teaching, learning and assessment quality: This is mitigated by robust quality assurance and enhancement systems, procedures, policies and practices, approved by the QAA and overseen by the HoQE.
Failure to ensure adequate student representation across ICON College able to support student study: This is mitigated by ICON striving year on year to retain 'good practice' from the QAA in this area.
The College's facilities fail to provide appropriate resources to support the student learning experience: This is mitigated by the Teaching, Learning and Resources Committee (TLRC) which ensures sufficiency of learning resources through updating IT skills, improving the ICON VLE and increasing the library stocks.
Failure to recruit staff to deliver the requisite standards: This is mitigated by the operation of a staff recruitment system that begins with a person specification and job description followed by interview with experienced members enabling us to recruit qualified and subject specialist staff.
Maintenance of financial stability to mitigate unforeseen risk e.g. changes in funding: This is mitigated by the Board of Directors who continuously monitor finances with rational decision- making and have done so successfully since 2004.
Overall, the College operates a Risk Management Strategy and a Risk Register and has undertaken a thorough review of all potential risks to the College. The SMT reviews the Risk Register every 6 months, reporting annually to the Board of Directors.
3. We provide information for you about the policy we have in place to refund tuition fees and any other relevant costs. This also covers compensation, where necessary, in the event that we were no longer able to preserve your continued study
The Refund and Compensation policy provides clear and transparent information about a refund and/or compensation in the event of our inability to maintain continuation of study. The policy has been reviewed by the Office for Students and is available on the College website [See Refunds and Compensation Policy 2018]. The Academic Board has also evaluated the policy prior to approval by the Board of Directors. Its aim is to give you full protection under the Consumer Rights Act 2015 for refunds and/or compensation, where reasonable. The policy covers the following areas:
Refunds for students in receipt of tuition fee loans to the Student Loan Company;

Refunds for students who pay their own tuition fees;

Refunds for students whose tuition fees are paid by a sponsor;

The payment of additional travel costs for students affected by a change in the location of their course;

A commitment to honour student bursaries, where appropriate;

Compensation for maintenance costs and lost time where it is not possible to preserve continuation of study and

Compensation for tuition and maintenance costs where students have to transfer courses or provider.
Delivering financial implications of the Refund and Compensation Policy
We have cash reserves of 12 months which would be sufficient to provide either a refund or compensation to the students to whom we have identified an increased risk of non-continuation of study. Also the Risk Register we have produced gives us a clear indication of the likelihood and weight of each risk enabling us to be proactive if the risk is growing.
Furthermore, we are putting in place insurance arrangements to provide refunds and compensation for those students for whom we have identified an increased risk of non- continuation of study. We guarantee this will be in place by August 2019.
4. This section provides information on how we communicate to our students about the SPP
We will publicise our SPP to current and future students in the following ways:
On the College website

On the ICON VLE

In the Student Handbook
We will ensure staff are aware of the implications of our SPP through initial staff development [See: SPP Action Plan]. It will be the responsibility of each Head of Department to make staff aware of the implications of the SPP when changes are being proposed. This will also be monitored by the Academic Board which signs off changes.
5. Access to all documents cited in this SPP is available with the Principal.
Section 10: HSC Work Experience Guidelines
Introduction
ICON College of Technology and Management values practice in the education of students as a key and distinctive part of our strategy. The College locates learning in the context of the student's workplace or volunteering activities in Pearson Level 5 HND in HealthCare Practice (Integrated Health and Social Care) where it is mandatory for students to demonstrate evidence of 450 hours of relevant work experience over the duration of the course. This Work experience Policy explains the requirements and responsibilities of all parties, where appropriate.
The Work Experience Guidelines Handbook facilitates the student learning experience in bringing practice into the curriculum and helping students to reflect on their work experience and their personal and professional development as health care practitioners. The purpose of this handbook sets out arrangements for the quality management and integration of work experience and voluntary work-based learning into the HSC Course and identifies responsibilities for the College, students and employers.
Principles
The Academic Board of the College will have oversight of work experience in relevant courses at the College.
The College supports Work experience with appropriate levels of resources to ensure that management oversight is sustained and effective (UKQC-Chapter B10).
The College ensures that risks associated with Work experience providers arranged by the College are assessed and that appropriate and proportionate safeguards are in place. (UKQC - Chapter B10).
The College assists students in understanding their responsibility to the employer, the College and their own progression in relation to their Work experience (UKQC - Chapter B3).
The College provides support to those students who do not have current work experience to access work experience. It is also the responsibility of the students to arrange finding their own Work experience as part of their course.
The College undertakes due diligence with providers and takes reasonable steps to ensure that learning experiences are relevant, valid and related to the outcomes of the course. (Chapter B3 and B10 of the UKQC).
This Policy applies to all students of ICON College who undertake a period of period of work experience, paid or unpaid in a relevant workplace as an assessed part of their study.
ICON College shall in accordance with its Health and Safety policy take steps to secure the health and safety of students undertaking work experience
The College will continue to build partnerships with external HSC organisations to expand our network for Work experience opportunities. The College is committed to enhancement of the student learning experience and has procedures to ensure that improvements are identified and implemented.
Responsibilities
The College
The College has a duty under the Health and Safety at Work Act 1974 to ensure, as far as is reasonable practicable, that neither employees, visitors nor learners are exposed to risks to their health and safety arising out of College activities. This will include the provision of robust and auditable systems to ensure Work experience takes place in appropriate work environments and meets awarding body requirements. The College has a responsibility to ensure that any staff involved in the management or administration of Work experiences have appropriate training, and are in turn aware of their responsibilities in the process, including when visiting Work experiences.
The College will provide reasonable support to those students who do not have work experience to find suitable work experience. The College offers a Level 5 HND in HealthCare Practice which requires a mandatory minimum 450 hours of work place experience. Students will accomplish during their course of studies at the College. The College expect students to be in work or willing to undertake Work experience or voluntary work. Work experience is integral to this course.
The College will provide information to the student about the link(s) it has with relevant HSC Workplace organisations.
The College will inform students the types of work experience that may be suitable at the appropriate level (Appendix 1)
Before starting the relevant work experience, the student will be briefed about that workplace by the Work experience Learner Coordinator.
The College offers courses where work experience is not a requirement but where there may be in demand from participating students. The College advises to all students to find work experience.
The students
Students in work experience have the same Health & Safety responsibilities as any other employees in the workplace. They must take reasonable care for their own Health & Safety and for the Health & Safety of other people who may be affected by their acts and omissions. They must also cooperate with the work experience provider in complying with the work experience provider's legal duties. Disclosure Barring Services (DBS), checks must be completed by those learners who need to achieve 450 hours before work experience can begin. Those students who are in relevant HSC Work experience will have had a current and updated DBS check before starting their Work experience.
All students must complete a Practical Learning, Assessment and Development Portfolio (PLAD) over the course of their studies to be awarded the HND Diploma in HealthCare Practice. The aim of the PLAD is to give the learner a tool to record evidence of their professional development and reflective practice approach in the healthcare field.
All core units in the Pearson BTEC Level 5 Higher National Diploma in Healthcare Practice will give the learner the theoretical knowledge required to be an effective Healthcare Practitioner. In Unit 2: Demonstrating Professional Principles and Values in Health and Social Care, you need to show your competence in the application of the knowledge and understanding gained from your units in specific settings. (Appendix 2) The PLAD therefore includes the records of evidence for the practice requirements of other units.
This PLAD is designed to facilitate the demonstration of good practice and to help the learner focus their attention on the importance of reflective practice to their qualification. The PLAD will show what you the learner have been consistent in the assessment of your practice across all your placements.
The learner must demonstrate the requirements of the relevant assessment criteria in each of the units, linked to a work-placement setting, and record the evidence in their PLAD. Students are strongly advised to use the PLAD as a tool to support the development of their practice-based skills and experience in work placement.
Students will develop effective and informed practice and the PLAD should reflect their experiences and activities throughout 450 hours of work placement or experience in different health and social care settings. Students will engage in continuing professional development (CPD) and reflective practice, developing their skills, practical competence and subject knowledge. Tutor/Assessors and placement supervisors should be fully satisfied that students have demonstrated the required level of competence before recognising this in the formative and summative reports.
This guidance contains all the information and forms that you need in order to compile your PLAD throughout your period of study.
Content of the Practical Learning, Assessment and Development Portfolio (PLAD)
The PLAD will include a contribution from different people involved in your training, but ownership of the PLAD is the student. It is the student's responsibility to ensure that the PLAD is completed appropriately. The PLAD is designed to be completed over the whole period of the student's studies, for most people this will be over a 24-month period for the HND.
The PLAD should consist of:
Evidence of an induction to your work placement (Section 1)
Evidence of developing skills and practice in a real work environment in relation to unit requirements, including satisfactory observations of your practice by relevant staff and records of your vocational hours (Section 2)
your reflective practice log (Section 3)
your personal development plan (Section 4).
Taking pleasure and pride in developing a high-quality PLAD will help with the successful completion of this qualification. Detailed evidence that explores the ways you have developed skills and reflected on your practice using different sources and tools will help you achieve the criteria in your units.
The PLAD is a record of your competence and skills in a healthcare context. The effectiveness of the log at demonstrating your competence is down to you. To meet the practice requirements of Unit 2: Demonstrating Professional Principles and Values in Health and Social Care, you must:
complete each section of the PLAD

present sufficient observation reports to meet the requirements of the qualification

present sufficient witness reports to demonstrate your competence in a vocational context.
In addition, you should include all other evidence of competence, for example witness testimonies of activities undertaken/practice demonstrated and observation records, etc. in your PLAD. If you take care with the completion of your PLAD and make sure that your records of observation are detailed and well-used you should be able to provide strong evidence of your achievement against the practice criteria in your units.
You are encouraged to present other forms of evidence. It is important that you can support evidence, where necessary, with validation from placement supervisors, Tutor/Assessors, etc.
There are several ways of demonstrating your competence and skills in a healthcare context. The most commonly used ways are as follows.
Asking your placement supervisor to observe you carrying out a task or activity. They then complete and sign a form detailing what they have seen and heard.

Asking your placement supervisor for a signed witness statement relating to a piece of work that you have carried out in their work place. They may not have seen you do the task but have seen the end result.

Asking your course Tutor/Assessor to observe you completing an activity or task and then obtaining a signed report detailing the results.

Completing a 'reflective account' yourself, outside of those required for your units. This involves analysing what you have done. The reports should include what worked well and what required change. A reflective report should always be supported by additional evidence that demonstrates how you carried out the task or activity.
Work experience provider
Learners on work experience are employees of the work experience provider under the terms of either a contract of employment or the Training for Employment Regulations 1990 and, as such, are owed a duty of care. The employer (Work experience provider) must ensure so far as is reasonably practicable the health, safety and welfare at work of the learner. This includes assessing the risks to which the learner on work experience is exposed at work and providing training, instruction and supervision. The primary responsibility for meeting statutory Health & Safety requirements within a work experience remains with the employer (Work experience provider). The Work experience supervisor/line manager is a person, employed and designated by the Work experience provider, who is responsible for supervising the student while on work experience. All proposed Work experience provider should complete the Work experience provider agreement form and work experience provider Checklist (Appendix 3 and Appendix 4)
The student must contact the Work experience supervisor to discuss any issues arising from the work experience

Employers can contact the College to discuss any issues arising from the work experience

Employers such as the supervisor /line manager of the student will authenticate the work experience learning agreement (See Section 1)

The College expects employers to monitor students, have regular progress monthly
meetings and to make written comment about their performance at the end of their work experience.
A record of individual hours of service by all students will be maintained by the employers and should be made available to the College when requested.
Communication to student about work experience
The College informs students of the importance of work experience and their obligations on the courses through statements in the HealthCare Practice (Integrated HSC) Handbook information on the Web site and on the ICON VLE, in the induction and during the interview process.

Regular meetings with personal tutors also ensure they are informed of the opportunities available to them.
Procedures
At recruitment students are asked about their current work status and this is noted in their application. The information includes address and Work experience contact details.

The College discusses the importance and scope of work experience during the interview process and during induction and requires students to identify their current workplace experience and if they are seeking work experience. The information includes address and workplace details.

The College adds details of student work experience into the ICTM which is monitored by the Admissions section.

The College supplies information to students about work experience opportunities and contact details for finding work experience. (See Communications above)

The College tracks the take up of work experience among students and contacts students to ensure work experience takes place successfully.

The College will brief the student before starting the relevant work experience, about that workplace.

Student who are already in current relevant work placement prior to starting the Course can use their place of employment for the accumulation of 450 hours once they have enrolled unto the course.

Student who don't have work experience, the College will support the student in finding placement before the start of the course begins.

ICON will collects student views through the HSC SSLP and at in student surveys for monitoring and enhancement of the HealthCare Practice (Integrated HSC) course

Students must start submitting evidences for their PLAD at the end of Semester 1 and a completed PLAD by the end of their course in order to achieve the Level 5 HND in HealthCare Practice.
Monitoring
The Head of Health and Social Care is responsible for monitoring and reporting the effectiveness of the work experience arrangements of the College to the Head of Quality and Enhancement

The College will review the risks associated with work experience arranged by both the College and by students on a periodic basis or as part of the course review.

The Head of Quality and Enhancement will evaluate the process as part of the enhancement procedure.

Head of Quality and Enhancement will provide the Academic Board (AcB) with a report at the end of each semester evaluating the work experience.
Roles and Responsibilities
Head of Health and Social Care Department
Support the Work Experience Learner Coordinator in the smooth running of work experience for Unit 2)
Work-based Learning Coordinator and Head of Department
Before starting the relevant work experience, the student will be briefed about that workplace by the Work experience Learner Coordinator /HoD

Monitors the work experience database to flag when students are behind in work experience activities

Along with HoD, as part of the quality control process will randomly visit students Work experience or contact student Work experience by phone to record progress and provide support

discusses PLAD with the students

Along with HoD liaise with local employers in order to secure suitable work/volunteering experience organisations

Visit potential work experience organisations in order to ascertain their suitability and to obtain relevant information/documentation

Conduct risk assessments where necessary by filling out the Risk Assessment Form

(See Appendix 5)

Liaise with employers on student's development of employability skills via their work experience.

Work in partnership with Personal Tutors to ensure students are well prepared for, and well supported during their work experience

Along with HoD ensure Personal Tutors are aware of student progress during work experience

To liaise with the Careers Advisor and Personal Tutors to ensure learners are work ready and equipped with job search and interview skills.

To contribute to the self-assessment and improvement plans for work experience as part of the College's quality processes
Academic staff
Ensure that the evidences for the PLAD is collated (Sections 1, 2 & 3)

assess the PLAD which is an integral part of the overall assessment strategy for the course.

Provide information about work experience requirements during the course
Admission Section
Inform students about the work experience requirements of the course at the recruitment stage and note the organisation they are working with if appropriate
Personal Tutors
discuss areas of progression in Work experience and barriers they faced in the Work experience
Download Student Handbook in PDF